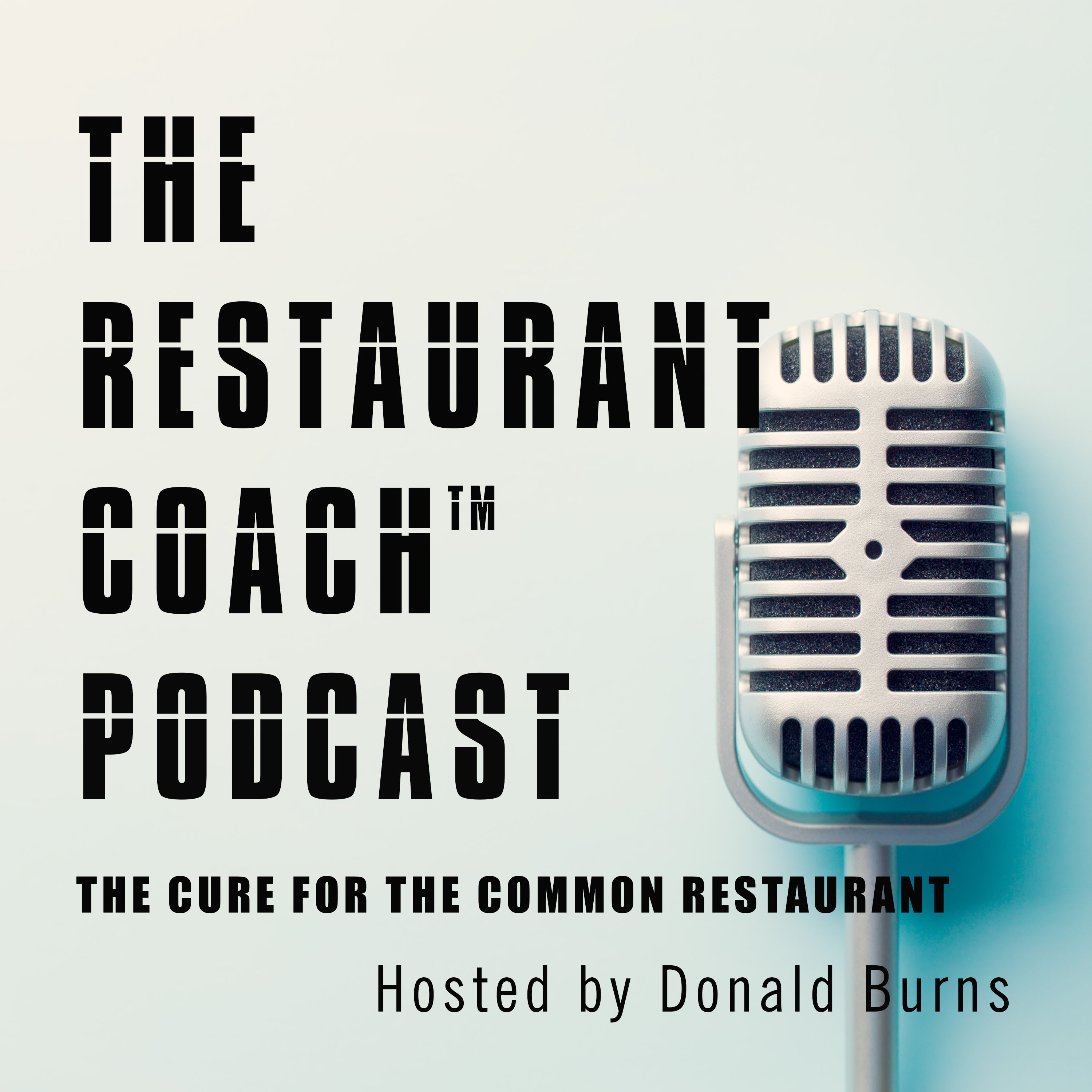 The Restaurant Coach Podcast
Get cutting edge tools, techniques, tips and straight talk from the world's leading restaurant coach. Donald Burns is know for unique programs and methods that create dramatic results for his clients. When restaurant owners or chefs need change and success they call The Restaurant Coach. Are you ready to take your business and life to the next level?
Episode 94 – How To Catch Food Cost Thieves
Welcome to The Restaurant Coach Podcast it is the cure for the common restaurant. Inflation is a bitch and it's going to get worse. In today's episode, I am going to take you inside my elite conference that I hold every year in Scottsdale, Arizona. It's called The Restaurant Success Summit and it is a three day mega marathon of workshops from myself and other leading industry experts all curated to get you tools that you can use immediately inside your restaurant to get results! I have restaurant owners from over 12 countries attend this annual event. The next one will be October 24th to 26th and this year I am looking at being in experts to talk about Bitcoin, NFT's, ghost kitchens, new labor models, delivery, social media, and how to stop surviving and start thriving. Keep an eye out for the your opportunity to grab one of the 60 seats available in the next month! This episode is from The Restaurant Success Summit 2021 and the thing is these workshop is really relevant to what the economy is experiencing right now step inside and have a seat as I talk to my group on How to Catch Food Cost Thieves.
Show Links:
Book A Success Strategy Session
Take the FREE Profitability Quiz
Get Daily Text Tips To Make Your Restaurant Better
Join The Restaurant Coach Nation