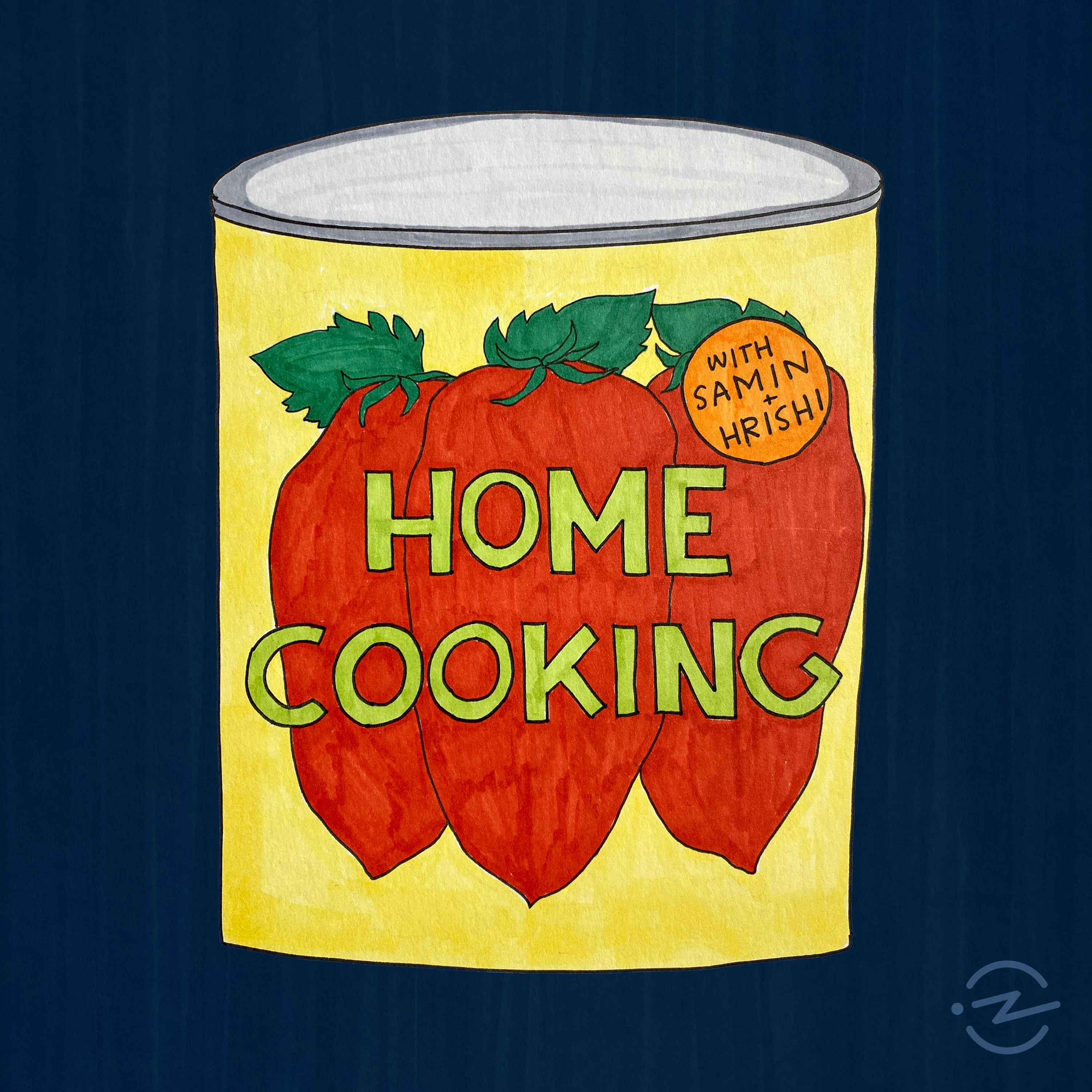 Home Cooking
From Samin Nosrat (chef and author of the cookbook Salt Fat Acid Heat) and Hrishikesh Hirway (creator and host of the podcast Song Exploder), Home Cooking is a mini-series to help you figure out what to cook—and keep you company—during the quarantine. If you need help or just want some creative inspiration for your kitchen, we've got you covered. Do you have a quarantine cooking question, story, or anxiety you want to share with us? Send a voice memo to us at alittlehomecooking@gmail.com, or call us at 201-241-COOK.
Happy Tangsgiving! (with Camila Cabello)
We're back for a special episode of the podcast, and we're getting questions and giving thanks as we get ready for the high holy day of home kitchens. We got a special surprise in the form of a question from international pop superstar Camila Cabello! Also, we finally made shirts that say "Shrimp J*nga Forever!" and you can get one at homecooking.show/shrimpjenga.
You can listen to Hrishi's new song here, and watch his TED Talk here,
For recipes and a transcript of this episode, visit homecooking.show/16.