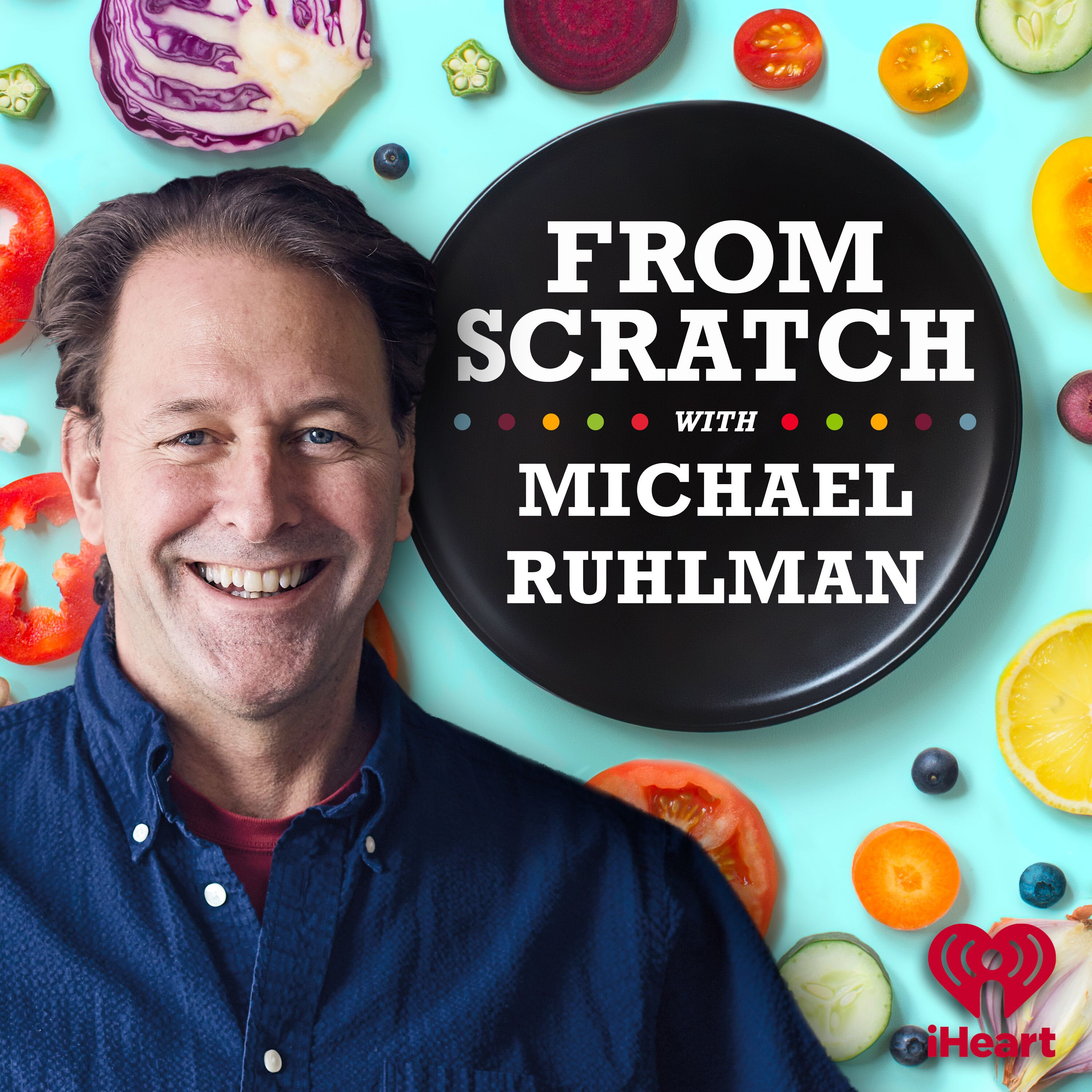 From Scratch with Michael Ruhlman
Better cooking comes from deeper understanding. This instructive food series from acclaimed cookbook author Michael Ruhlman highlights essential kitchen techniques, ingredients and ideas. It draws from Ruhlman's best-selling books, decades of experience and personal relationships with the country's best chefs. Driven by an insatiable curiosity to learn and teach, Ruhlman approaches his topics every episode by exploring the stories of one notable chef, and one non-chef with surprising connections to the focal ingredients – all with the goal of getting listeners to engage with food more fully, and to cook more confidently.
From Home: Wrapping Up Our Pantry Visits
In the final installment of our "From Home" series of mini-episodes, we hear from a chef, a bartender, and a food writer. 
Cory Bahr is a chef and the owner of Parish Restaurant & Bar, Bahr Food Truck, Heritage Catering, and Standard Coffee, all located in Monroe, Louisiana. Follow chef Bahr on Instagram: @CoryBahr 
Tokiwa Sears is a mixologist and a rising star in Atlanta's food and beverage scene. You can find her as the lead bartender at Bar Margot, located in Atlanta's Four Seasons Hotel. You can also follow along with "Miss Libation" via her instagram page.
John T. Edge is a writer and the Director of the Southern Foodways Alliance. Edge has won three James Beard Foundation Awards including in 2012 when he won Beard's M.F.K. Fisher Distinguished Writing Award. Edge is also the host of "Gravy", a podcast from the Southern Foodways Alliance which shares stories of the changing American South through the foods we eat. 
Season 2 of "From Scratch with Michael Ruhlman" is already under production. Please subscribe for updates on our return later this year! 
Learn more about your ad-choices at https://www.iheartpodcastnetwork.com
See omnystudio.com/listener for privacy information.