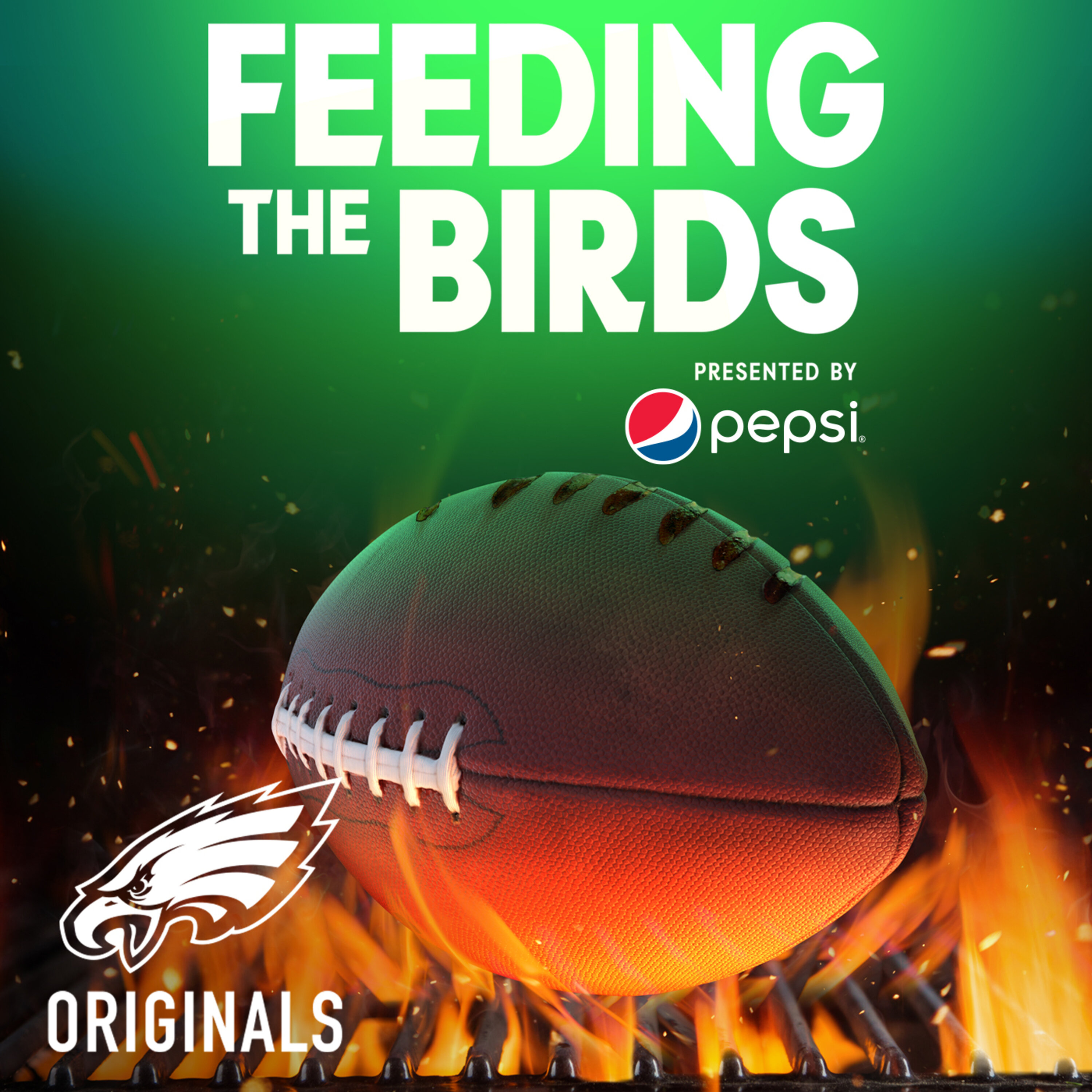 Feeding The Birds Podcast
This is the podcast for the hungriest fans in the world. Hosted by team chef Tim Lopez, Feeding the Birds is an Official Eagles Entertainment podcast where football and food are the main course. Chef Tim sits down with players, coaches, chefs, and celebrities to talk about foods they love, restaurants they can't live without, their favorite food memories, nutrition, tailgating treats, and, of course, the occasional cheesesteak. Chef Tim knows the ins and outs of nutrition that helps build championship power and speed. It's a perspective very few people have, so pull up a chair and join the fun.
Feeding the Birds – Season 5 – Trailer
It's time for Feeding the Birds presented by Pepsi! This season we're welcoming Derrick Gunn as host. He's really the perfect choice, because his interests align with the mission of Feeding the Birds – we want to bring you stories of food, football and fun and Derrick does just that!
Derrick has invited Coach Dick Vermeil, Brandon Graham, Rick Lovato, Mark McMillian, Tommi Vincent and many more to share their favorite food stories with him. And because this isn't only a food podcast he's peppered in some football too!
Plus, Derrick has a dash of help from comedian and co-host Blake Wexler. Each week, Blake is joined by passionate food and football fans, Colleen Wolfe and Ross Tucker who wanted in on the action. They pop  each week to debate the pressing questions of our day – mild, medium or hot? Dine in or take out? Wine or beer.?
Pull up a chair, grab a cold beverage and enjoy!
See omnystudio.com/listener for privacy information.